About us
We develop human-centred IT solutions: Internet platforms and mobile apps, and we perform user-friendliness research.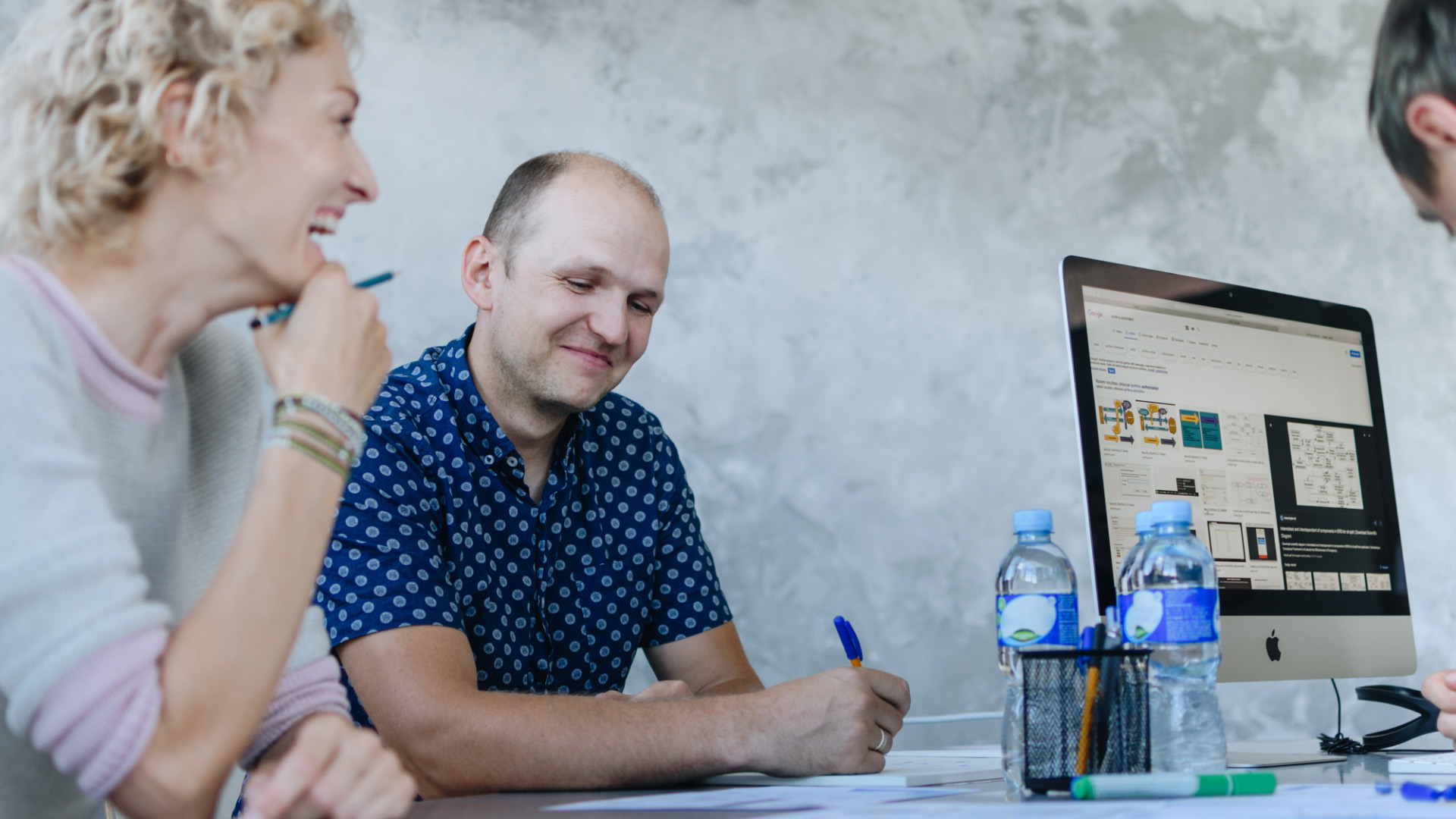 DIGITAL PIONEERS SINCE 1998
POLICY: An extensive experience in developing information systems, Internet solutions and mobile apps for both public sector institutions and private companies has been accumulated. Our team consists of competent experts (project managers, user-friendliness analysts, technology architects, designers, programmers, quality engineers and consultants) possessing qualifications confirmed by international certifications and many years of practical experience in developing human-centred information technology solutions.
We work in accordance with the requirements of ISO 9001 (quality management), ISO 20000 (IT services management) and ISO 27000 (information security) standards, therefore we guarantee the highest quality of services from user needs analysis and solution design to product development, further maintenance and development. At all stages of the project, great attention is paid to understanding the needs of users and the context in which the developed product will be used. We aim to create an advanced technological solution that would fulfil the expectations of the organisation in the long term. We pay exceptional attention to the control of project risks and terms and conditions, quality of the result, and safety and efficiency.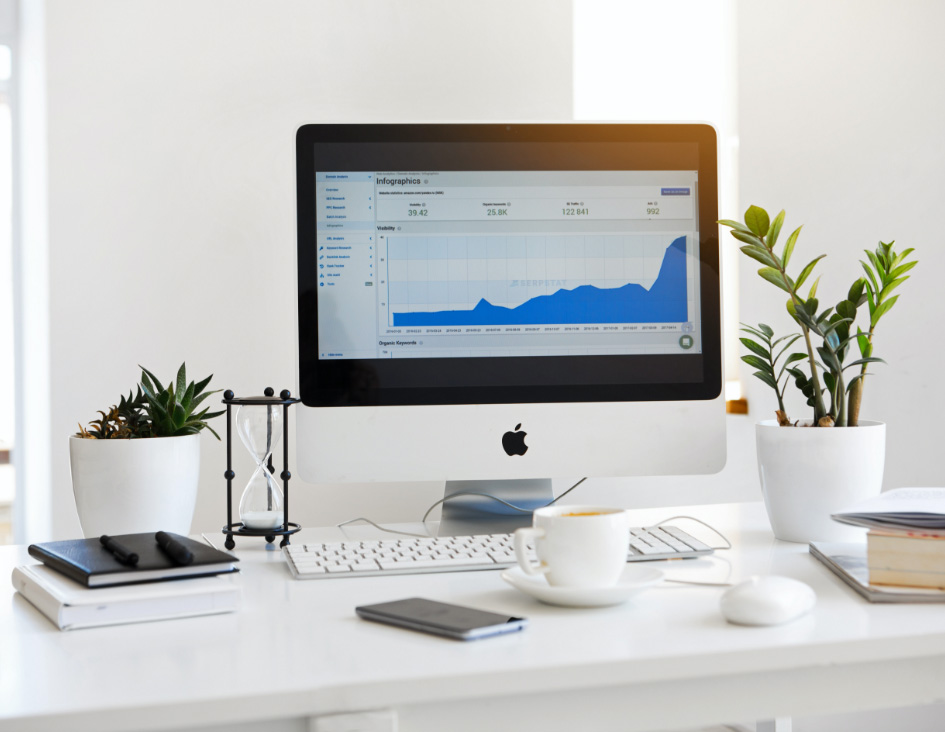 Our passion
Technological innovations
E-government
Interactive education
Online platforms
Electronic commerce
Interactive applications
Mobile apps
Digital marketing
Vaiva
Management of business processes. Project management (CompTIA Project+). Analysis of activities and IS design. Experience of users and user-friendliness. Certified usability analyst (CUA). Quality assurance (QA). Research and feasibility studies.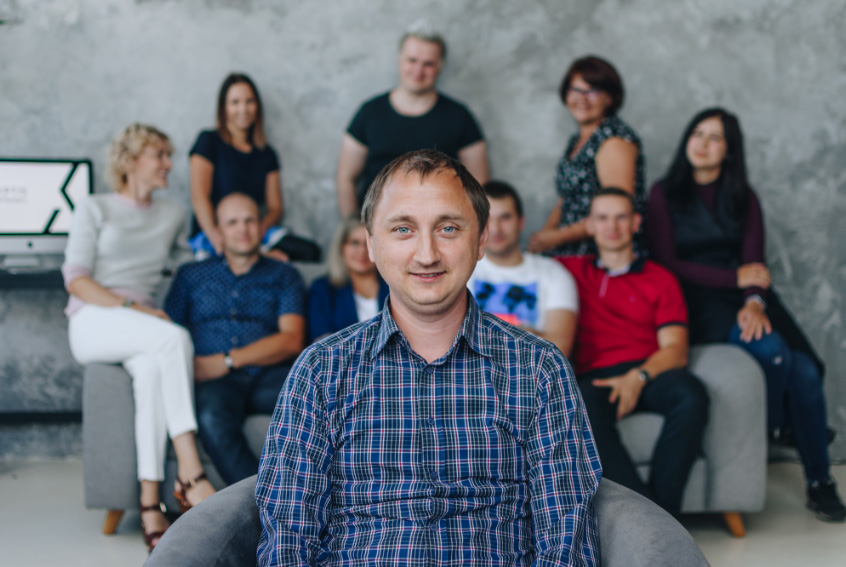 Evaldas
System engineering. The technical architecture of solutions. Production management. Software development certified Internet webmaster (CIW). Security engineering.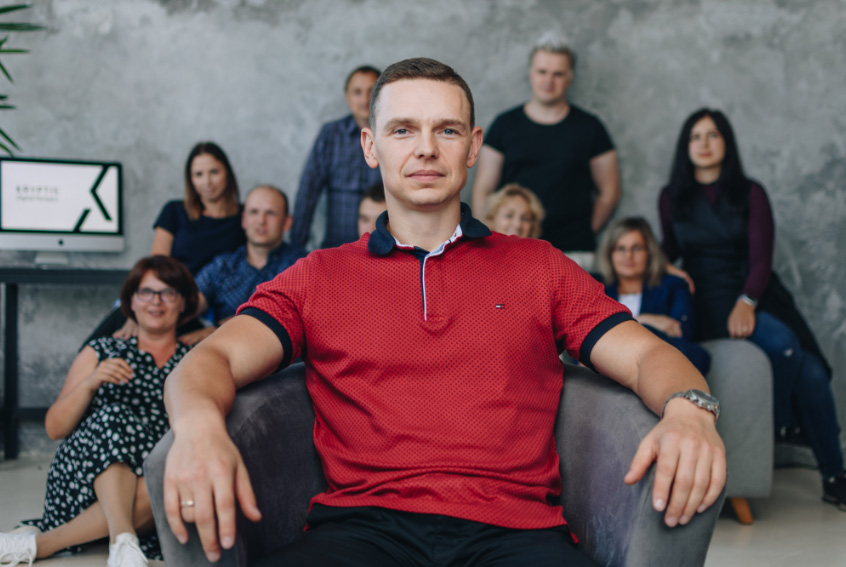 Aurimas
Software development (Zend). UI-UX user interface development. Databases (MariaDB, Oracle).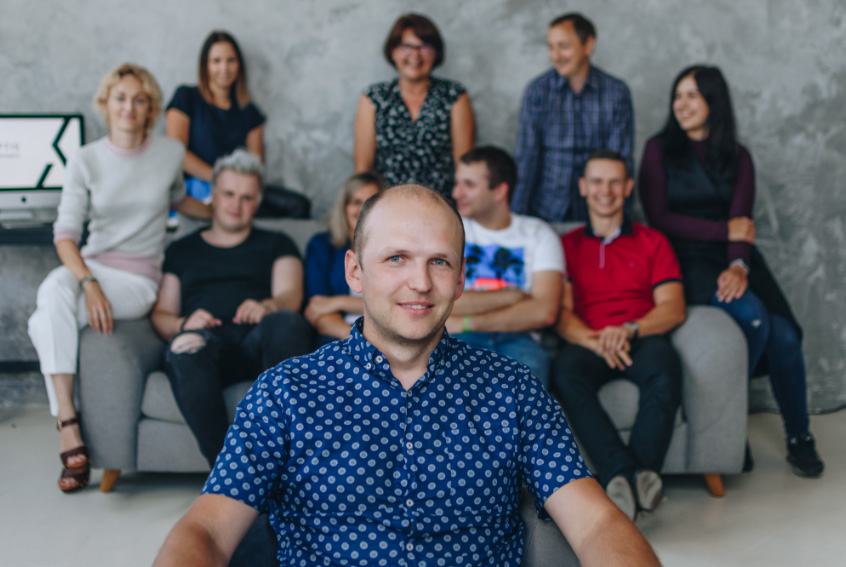 Andrius
Software development. UI-UX user interface development. Programming of IS integration interfaces.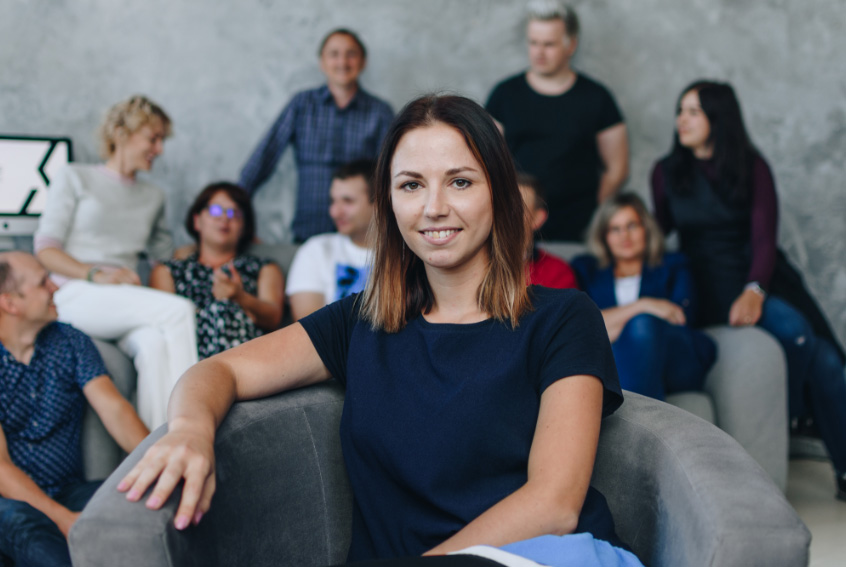 Nadežda
Business development. Quality assurance (QA).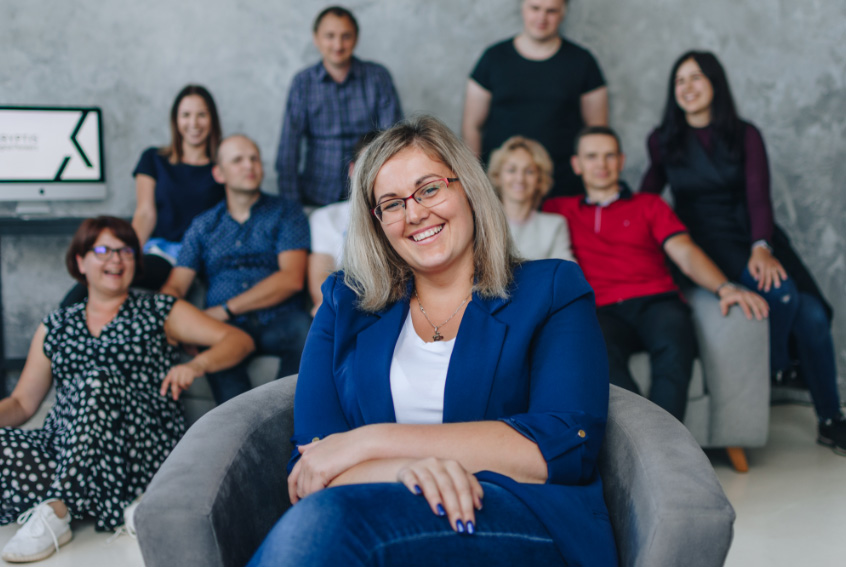 Viktorija
Analysis of information systems. System engineering. Quality assurance (QA). System development and management of supervision (Information Technology Infrastructure Library – ITIL).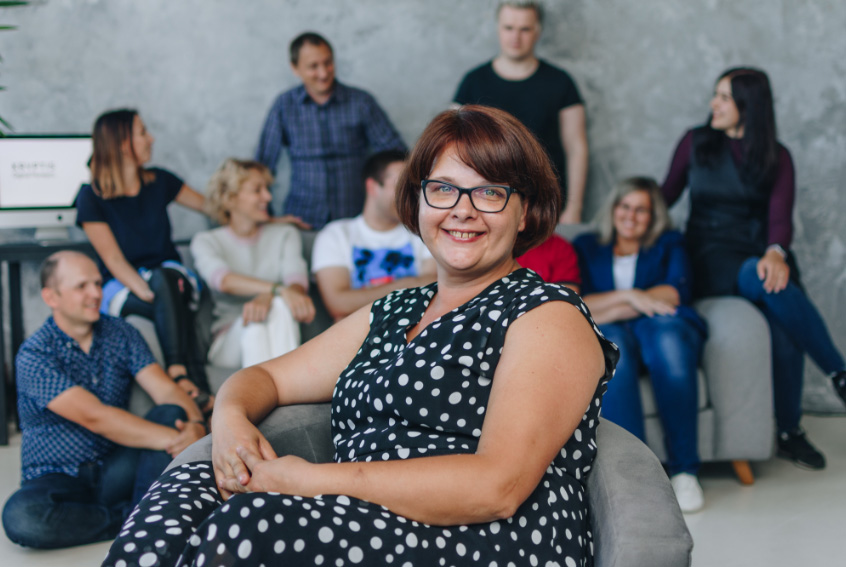 Jurgita
Training; user experience; personnel management.