Korona stop LT mobile app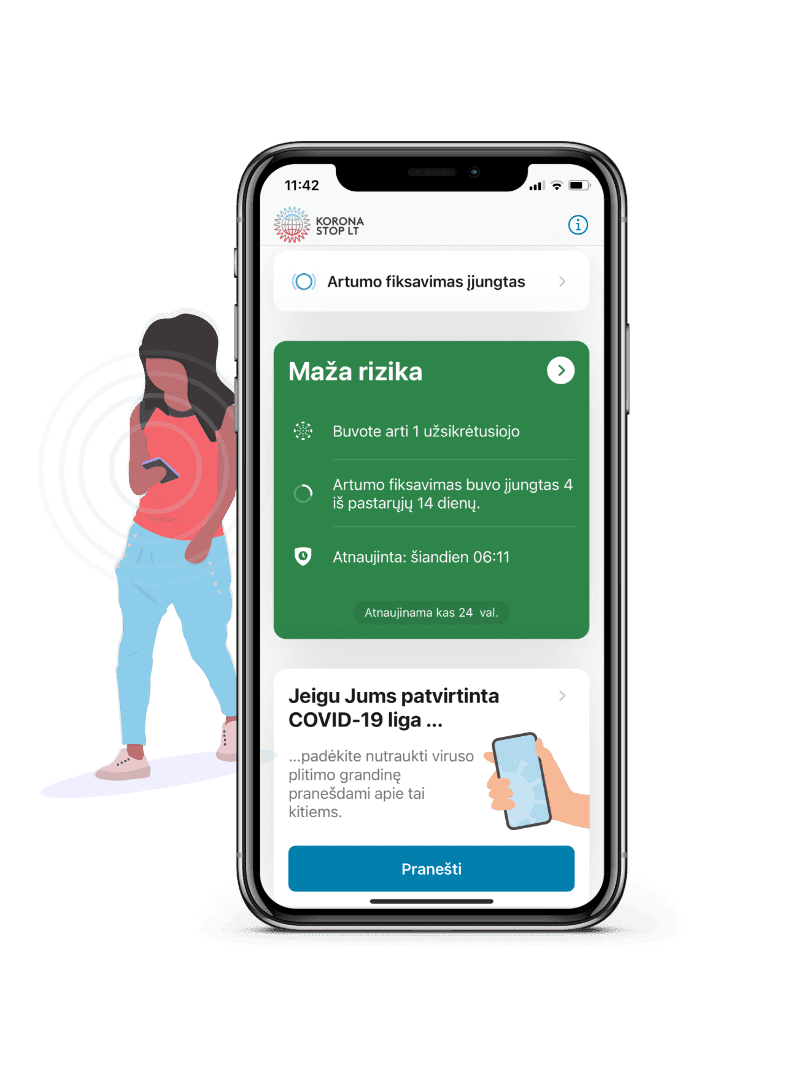 About project
The 'Korona Stop LT' mobile app was developed during the project. It is an information system for monitoring and control of communicable diseases that can spread and pose a threat, which is designed to identify and inform users of the app who have had contact with the virus carrier, and to assist in the epidemiological surveillance and monitoring of infected people.
The mobile app has been developed based on the Corona-warn app open-source software.  The app features:
Warnings about contagion with Covid-19;
Capturing contacts (proximity and duration) between smart devices by detecting a Bluetooth signal;
Sending push notifications to app users who have been identified as being at risk of being infected with Covid-19;
Sending short messages (SMS);
Integration with the Information System for the Monitoring and Control of Communicable Diseases, which can and may pose a threat (ULSKIS in Lithuanian);
Integration with the European Union Exposure Notification Framework.
Year

2020 - Underway...

Client

National Public Health Center

area