Virtual music studio "Melosity"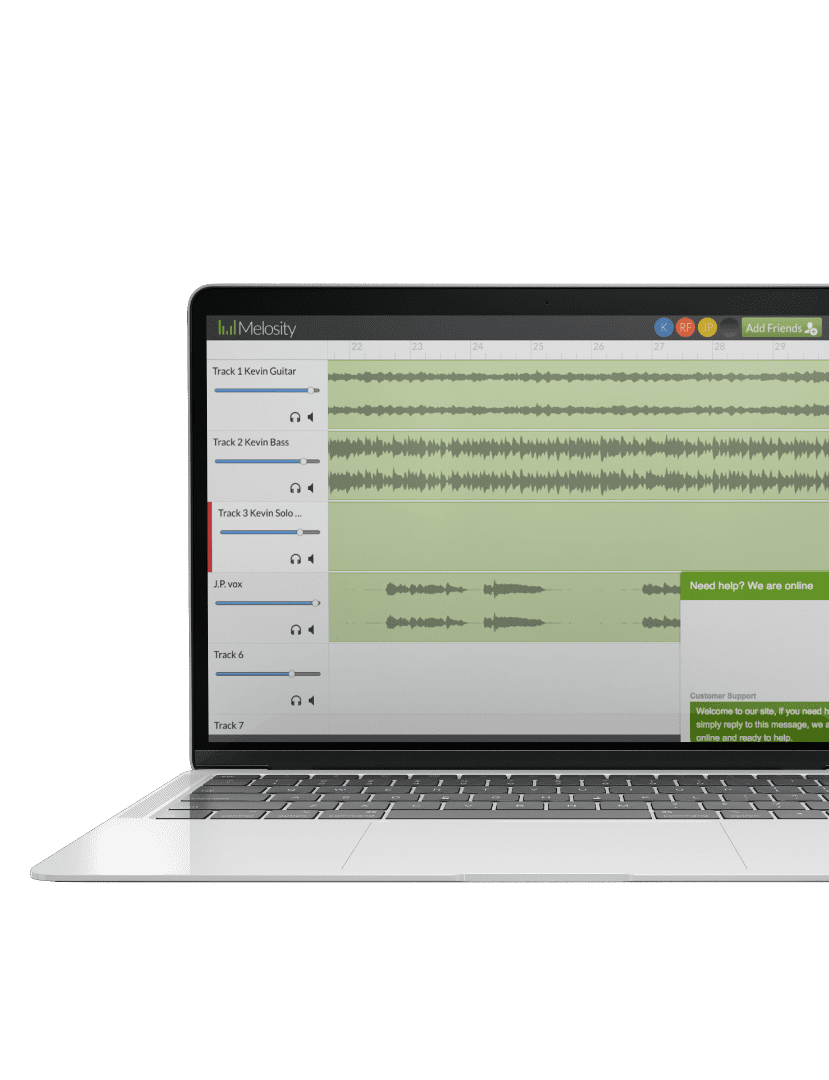 About project
'Melosity' is a virtual music studio that allows a group of people to connect online and create music together. Music development software is developed on the basis of web technology (AngularJS, Web Audio API). The application allows you to directly record sound from various music devices, upload .wav files and process them using the main functions of music processing: cutting, copying, overlapping, acceleration/deceleration, applying sound effects, soundtrack creation, sound (loops/beats) library, audio track conversion to mp3. Once the unique player has been created, there is the possibility to listen, share and manage audio recordings in the studio for a group of people, use a chat room, comment on audio tracks, etc.
This is an innovative solution developed together with Irish start-up companies for musicians around the world. 
The following services were provided during the project: Technical feasibility study for the implementation of music software, the design of the implementation of technical architecture and functional requirements of the solution, designing the platform user interface, design development, platform programming (Angular, Web Audio API,) according to the Agile methodology using Scrum, testing with users, testing the sound recording with different musical instruments and devices, installing the platform in the cloud (Amazon cloud). Infrastructure and warranty services have been provided.
Year

2017 - 2018

Client

Melosity Inc

area

Startup

Web Audio API

Muzikos kūrimo programa (DAW)

Angular

RIA